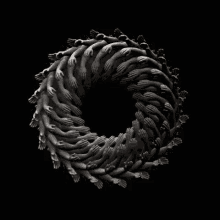 Huong Nguyen joins Alchemy One
Appointed as Business Director
Nguyen has a 15-year career in the media industry, and recently returned from London after six years at MediaCom UK where she led the planning, implementation and partnerships activations team across clients including Mars, Audi, TUI group and Dulux.
In her time at MediaCom, Alchemy One said she was instrumental in bringing to life an award-winning partnership with Berocca, Channel 4 and Ant Middleton's Everest, as well as being part of the local and global consolidation pitch for Mars.
Prior to MediaCom, Nguyen worked across indie and multinational agencies in Australia, including Zenith, Hyland and The Media Store.
"We are thrilled to have Huong join us at Alchemy One," Alchemy One managing director Joel Trethowan said.
"Huong is an incredible talent who is a true visionary and will be instrumental in our continued growth and our goal of redefining the role of a media agency.
"Her passion for the industry and her drive to deliver market-leading solutions for our clients is second to none and she is the perfect addition to the Alchemy One team."
According to a statement, Nguyen made a conscious decision to return to an indie, and said she loves the freedom and agility to deliver on what is most important for clients.
She has brought her experience to help build Alchemy One's purpose-driven offering in market and drive growth with key clients.
"I am truly excited to join the Alchemy One team, an agency that is not only independent but a truly alternative offering to the traditional media agency landscape in its passion for purpose at the heart communications and forward-thinking attitude," Nguyen said.
"I look forward to being part of this journey; in the people we hire, the clients we work with and the offering we provide to the market."