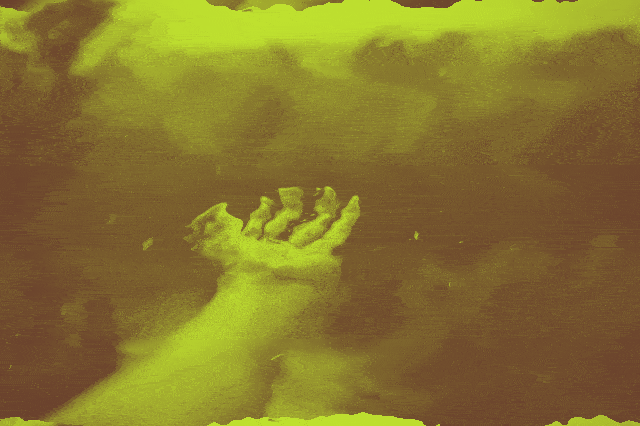 Digital Experience Manager
Alchemy One is looking for a Digital Experience Manager who can lead client digital implementation to drive customer goals.
Want to work at a media agency where purpose isn't just lip service but is ingrained in our culture and business structure?
At Alchemy One we're B Corp certified, meaning we have joined only 4,500 companies globally that meet the highest environmental and social standards. Only 4% of companies that apply are approved, making it the strongest certification for brands who are using business as a force for good.
What does this mean for us as a media agency?
We have a blanket ban on working with any clients from the fossil fuel, gambling, tobacco, and alcohol industries
We work with our incredible client partners on long-term sustainable media solutions
We work with our media partners to set new standards for the industry around sustainability and diversity and inclusion
Overview
Alchemy One is looking for an outstanding professional with 4/5+ years experience who prides themselves on their ability to create meaningful relationships and drive results for client partners to join the team as a Digital Experience Manager. This exciting role will be pivotal to help with Alchemy One's continued growth and unparalleled offering in the market. The ideal candidate will have a proven track record of managing multiple campaigns from implementation, optimisation and reporting, using data-driven insights that drive ROI. You will think creatively and analytically and be driven by day-to-day execution and optimisations.
This role is for someone who is incredibly passionate about digital marketing and has an entrepreneurial spirit. You will think creatively and analytically and be driven by day-to-day execution and optimizations to mentor the team on best -practices and opportunities. Working collaboratively across the agency you must be able to thrive in a fast-paced environment with an entrepreneurial spirit and creative curiosity.
Reporting into:
Digital Director
Key Responsibilities:
Run all aspects of digital implementation across a variety of Alchemy One's clients across paid digital channels including Programmatic, Video, Search and Social, including DCO.
Utilise performance and research tools to develop and execute digital strategies to drive powerful digital strategies to achieve client goals.
Provide regular updates to client partners to maximise growth.
Present and sell through key findings and future plans to client partners.
Generate reports which focus on key client metrics and goals.
Excellent collaborator: Create strong and meaningful relationships with all of Alchemy One's stakeholders (client-partners, media-partners, internal teams)
Communication: This is a client-facing position so excellent communication and presentation skills are vital.
Time management & team work: With account management skills, you'll be able to build trusting relationships with client-partners and be responsible for the smooth running of accounts.
Have a desire to create new standards for the industry, helping drive Alchemy One's unique strategy in market.

Key Skills Required:
Proven digital experience (4/5+ years) working in digital roles and experience in developing, and executing large scale digital marketing campaigns.
Experience and strong implementation background in Digital across Programmatic, Video, Search and Social, including DCO.
Robust knowledge of attribution approaches and media buy strategies/tactics across: brand, direct response, engagement, e-commerce and in-store objectives.
Experience with Google Analytics, Google Tag Manager and the ability to process and understand data in order to segment audiences and develop attribution models is ideal.
Ability to synthesise data, make data-driven decisions and balance that with the 'art' of media strategy.
Strong experience in managing teams and creating a nurturing environment for growth.
Exceptional numerical and analytical problem solving skills.
What's in it for you:
Opportunity to work in an environment where purpose isn't just lip service.
Be part of an organisation organisation that is constantly growing with unlimited opportunities to advance your career.
Individual learning and development budget that is assigned to every team member to enhance their skills on a quarterly basis.
Hybrid & flexible working hours.
Inclusive and collaborative company culture.
Become involved in volunteering and charity initiatives that is embedded in our culture.
About Alchemy One:
Alchemy One is Australia's most dedicated media agency, helping ambitious brands win. We are high on passion, low on ego. Our vision is to continue to set new standards for the industry. We're certified B Corp – which means we meet the highest standards of verified social and environmental performance, and we use business as a force for good. We have incredibly high levels of employee satisfaction which is highlighted by us having one of the lowest attrition rates in Australia. We believe in a culturally diverse work environment and have a strong DEI roadmap, and we are our team. We are blessed to work with iconic brands and we've recently won an Effie award for our work with Bank Australia (2021).
Alchemy One is an equal opportunity employer. We encourage people of all backgrounds to apply, including Aboriginal and Torres Strait Islander people, people from different cultural backgrounds and people with disabilities. We are committed to making reasonable adjustments to provide a positive, barrier-free recruitment process and supportive workplace.
You want to be a part of high-performance team who exist to challenge and grow.
Certified B Corp
At Alchemy One, we are committed to conducting our business responsibly and we believe we have a collective responsibility to use our platform to create a future for the betterment of the planet and society.
High on passion low on ego
Alchemy One leads the way with swapping industry egos and lazy thinking for human-centred connections design driven by cultural velocity, we challenge industry norms and conventional agency apathy. Alchemy One partners with businesses and organisations who understand that the successful brands of tomorrow will be the ones that make positive changes today. Our mission is to make a meaningful difference to the impact our partners can have on the world. We do this by delivering outstanding service and excellent work, using media and partnerships as a vehicle to build connections with relevance at scale.
We are our team
We currently work with clients including Bank Australia, Square, Westfund, Luno, Biennale of Sydney & more, with a number of potential new clients in the pipeline. We are renowned for driving momentum through effective communication and our talent is Alchemy One's defining factor. It is with outstanding talent that we can deliver excellence and value to our partners. We view our talent as a team of individuals uniquely defined by their passion and drive for challenging the industry and a hunger to always grow, learn and adapt.
Interested in joining us?
Send us a message at careers@alchemyone.co with your résumé, portfolio of relevant work and anything else you wish us to see and consider. ✨
Join us